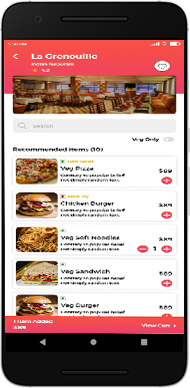 ABOUT US
Welcome to Blu Kitchens food order application! We are dedicated to providing you with a seamless and delightful culinary experience right at your fingertips. Here's a little bit about us:
Our mission is to make your dining experience hassle-free and enjoyable. Whether you're craving a gourmet meal, a quick bite, or a comforting home-cooked dish, our application offers an extensive range of culinary options to satisfy every palate. From local favorites to international cuisines, you can explore a diverse menu of delicious dishes from the comfort of your own home or on the go.
With our application, you have the power to personalize your food orders. Customize your meals according to your dietary preferences, choose your desired portion sizes, and even make special requests to ensure that your order is tailored to your liking. We believe that everyone should have the freedom to enjoy their meals just the way they want.