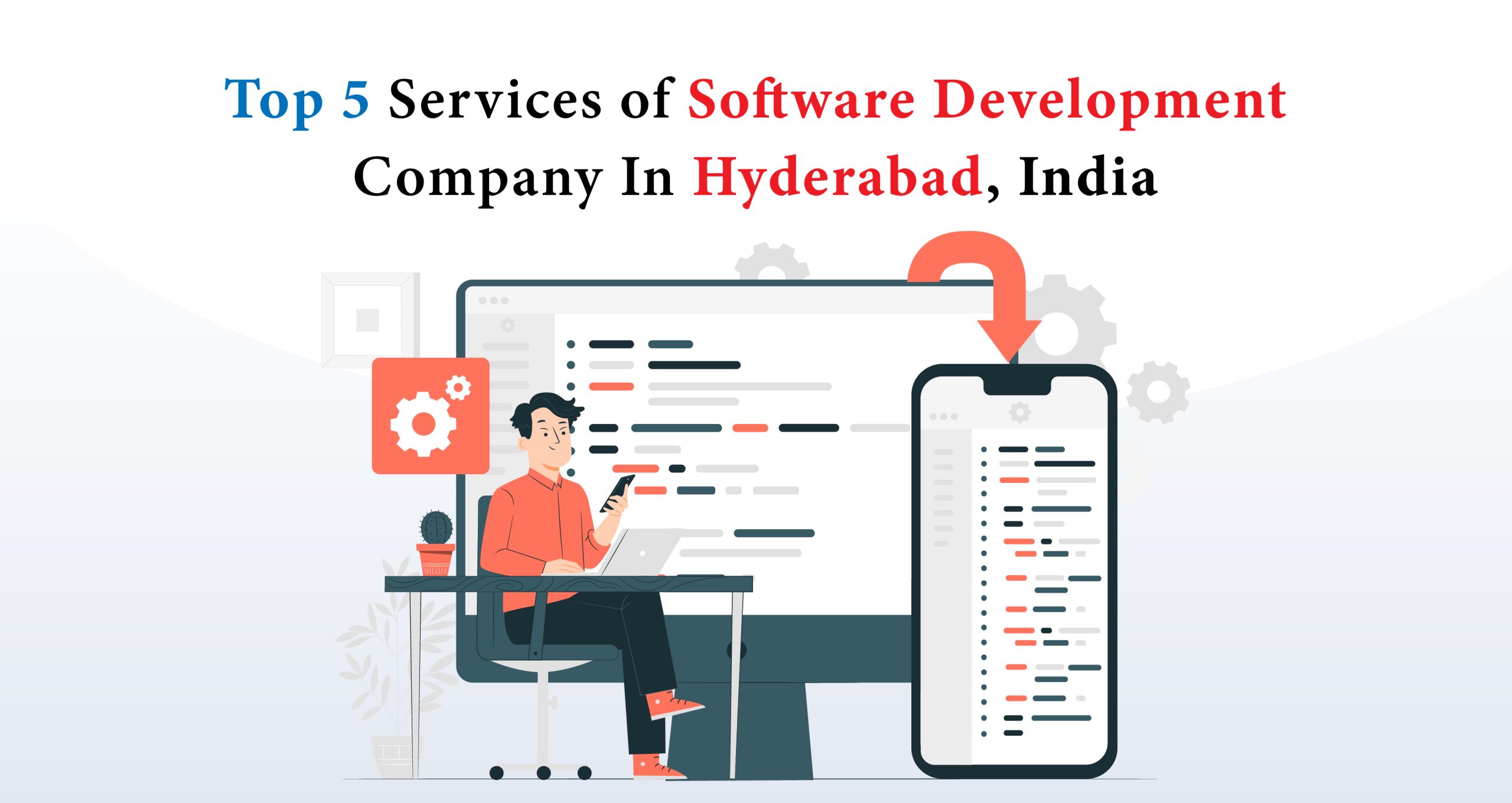 As you begin negotiations to recruit a Software Development Company in Hyderabad, there are four primary perspectives to software development, and knowing which one a company uses should be part of your hiring process. Waterfall, Agile, DevOps, and rapid application are some of the approaches used. Each technique has advantages and disadvantages that might influence the time and expense of software development. A glance at portfolios, visit prior clients, read reviews, and learn as much as you can about the programming technologies and processes that the software firm is most experienced with. Finding the proper dev partner requires matching your project's needs, timetable, and expense to the development firm's approach to software projects.
Develop a Mobile App in Hyderabad
Information technology, software development, and other web-based app businesses are gaining traction in India's major cities. Hyderabad is one of those cities that is undergoing change. And here, Versatile MobiTech is among the top 10 mobile app development companies.
Software development services are used to create, engineer, support, and evolve many forms of software. Versatile MobiTech has been developing excellent software for retail, finance, manufacturing, healthcare, and other industries, serving mid and large corporations and software product firms.
What are the Top 5 Services of a Software Development Company?
The word " software development" refers to a wide range of activities. The majority of people think of it as creating new software. It is, however, much more than that. Even system upgrades are a type of software development. Software development initiatives are expanding in range and functionality as the business sector moves toward digitalization. Traditional software development methodologies include creating and managing a product.
Digital transformation is a major emphasis of the new economy and entrepreneurs. As a result, a software development business offers a wide range of services. Today, we'll look at the top five software development firm services.
Mobile Application
Mobile Application and Web App development are two types of software development. As the number of Smartphone users grows, so does the number of mobile applications. In fact, they spend 88 percent of their time utilizing apps on their phones.
Mobile apps are also a top prerogative for businesses. It's at the very topmost of the list of software development services. The epidemic forces organizations to target clients where they are present at all times—on their smartphones. Cross-platform development for both iOS and Android devices is part of mobile app development.
Website Application
Web design and development is the most helpful software development service. To stay relevant in the market, businesses require a website. Every software development services firm revolves around the creation of a website and web application.
A website's UI/UX design is included in web design. It entails designing the website's layout as well as constructing the plan. Converting a design into a practical application is what web development entails. Customers do not need to download an app because web applications may be accessed directly from the browser. Web development for many businesses is well-known among software companies.
UI and UX Design
A user interface or UI is a location where humans and machines may interact. It enables consumers to operate a machine successfully in order to perform a job or achieve a certain objective, like making a purchase or downloading an app. In fact, you are reading this article using UI right now.
The way people engage with a system is called UX (User Experience) design. UX design encompasses logical navigation as well as how fluid and intuitive the experience is. In a nutshell, this style of design aids consumers in having a good time.
Machine-Learning & Artificial Intelligence
Artificial intelligence (AI) is the discipline and engineering of assembling intelligent devices, especially computer programmes. Artificial Intellect is akin to the job of utilising computers to study human intelligence, but AI does not have to be limited to biologically observable ways." Simply expressed, AI's objective is to make computers/computer programmes clever enough to mimic the behaviour of the intellect.
Machine Learning(ML) is the analysis of developing and executing algorithms that can learn from last experiences. If a pattern of demeanour has been seen in the past, you can foreknow whether or not it will occur again. That is, if no previous examples exist, no forecast can be made.ML can be used to address difficult problems like detecting credit card fraud, enabling self-driving automobiles, and detecting and recognising faces.
Internet of Things
In Hyderabad, there is a Software Development Company that specializes in the internet of things (IoT). IoT is a catch-all name for a rising number of gadgets that aren't standard computer equipment but are connected to the internet to transmit or receive data or instructions.
This technology connects physical items to the internet, enabling data processing and analytics. With IoT, consumers can interact with the global information network without using a keyboard or a screen, as many of their everyday products and appliances can accept orders from the internet with minimum human participation.
We Complete With
Projects for software development are no longer restricted; they now include a mix of technology, industry specialists, and subject knowledge. Software development companies are offering integrated services to assist businesses to satisfy modern clients as new technology becomes more widespread.
In Hyderabad, Digitization is largely responsible for the rise of software solutions. Product creation is becoming more important as the internet and cellphones spread to more remote regions. Businesses want to service clients they previously couldn't reach, and software allows them to do so. Versatile Mobitech is a leading Software Development Company in Hyderabad that provides all the top 5 services, i.e., IoT, Machine learning & Artificial Intelligence, Web development, UI & UX designing, mobile app development, and cross-platform App development.
Feel free to get in touch with us:
Email: [email protected]
Visit our website: https://www.versatilemobitech.com/
Like us on Facebook: https://www.facebook.com/versatilemobitech
Subscribe
Subscribe to our blog and never miss our latest updates