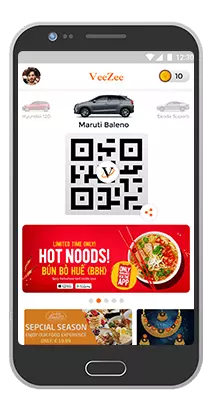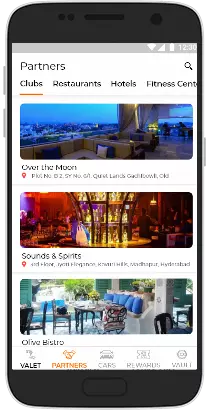 OBJECTIVE
Objective of this Application is to do things differently, V-Assist is a Hyderabad-based provider of digital solutions to help create digital tokens for business cases like Valet and Vault through its flagship solution, VeeZee.
VEEZEE VALET
Provides a first of its kind one-stop solution that can facilitate a hassle-free and secured environment for Valet Parking services and provide a network of trusted valet partners to various entity groups including restaurants, clubs, hotels, convention centers, exhibition halls, banquet halls, hospitals, fitness centers, corporates and Individuals.
VEEZEE VAULT
Takes our vision of creating digital tokens to the next level by extending the concept to other entity groups including cinema halls, shopping centres, etc. by providing a secured and organized environment for digitally recording the storage of your personal belongings.
VEEZEE REWARDS
Exclusive offering to reward its members for using the application by providing them with exclusive offers and access to a curated range of premium experiences. When a member uses any of the VeeZee Services, they are eligible to a variety of rewards of various forms such as access to events, experiences, gift cards and upgrades from premium brands.