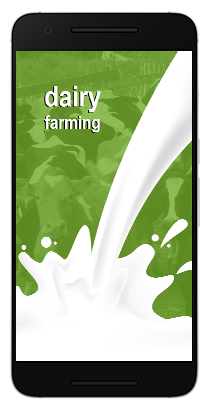 ABOUT US
Our methodology is aligned with the development plan and poverty reduction goals, which revolves around the dairy farmers. We help the farmers by providing ease in managing their herds. dairy Farming is focused on an approach to produce milk efficiently and economically. And preparing the marginal dairy farmers meeting the future challenges of dairy farming.
Record keeping is a necessary element of good dairy farm management. With no written records, farmers have to depend on their memory while making decisions regarding their farm practices. But, memories can become unreliable after a few days, months or years. Recording of the performances of the dairy animals can be done easily by dairy Farming Mobile App. QR Coded ear tags identify the animals.
dairy Farming will maintain all useful farm records and help assess the progress of the dairy farm. Analyzing the collected data dairy Farming will help the farmer in managing their farm in comparison to actual performance of their dairy animals. SBFM based on the data generated and analyzed by dairy Farming will encourage the farmers to overcome the weakness and strengthen their farm operations.