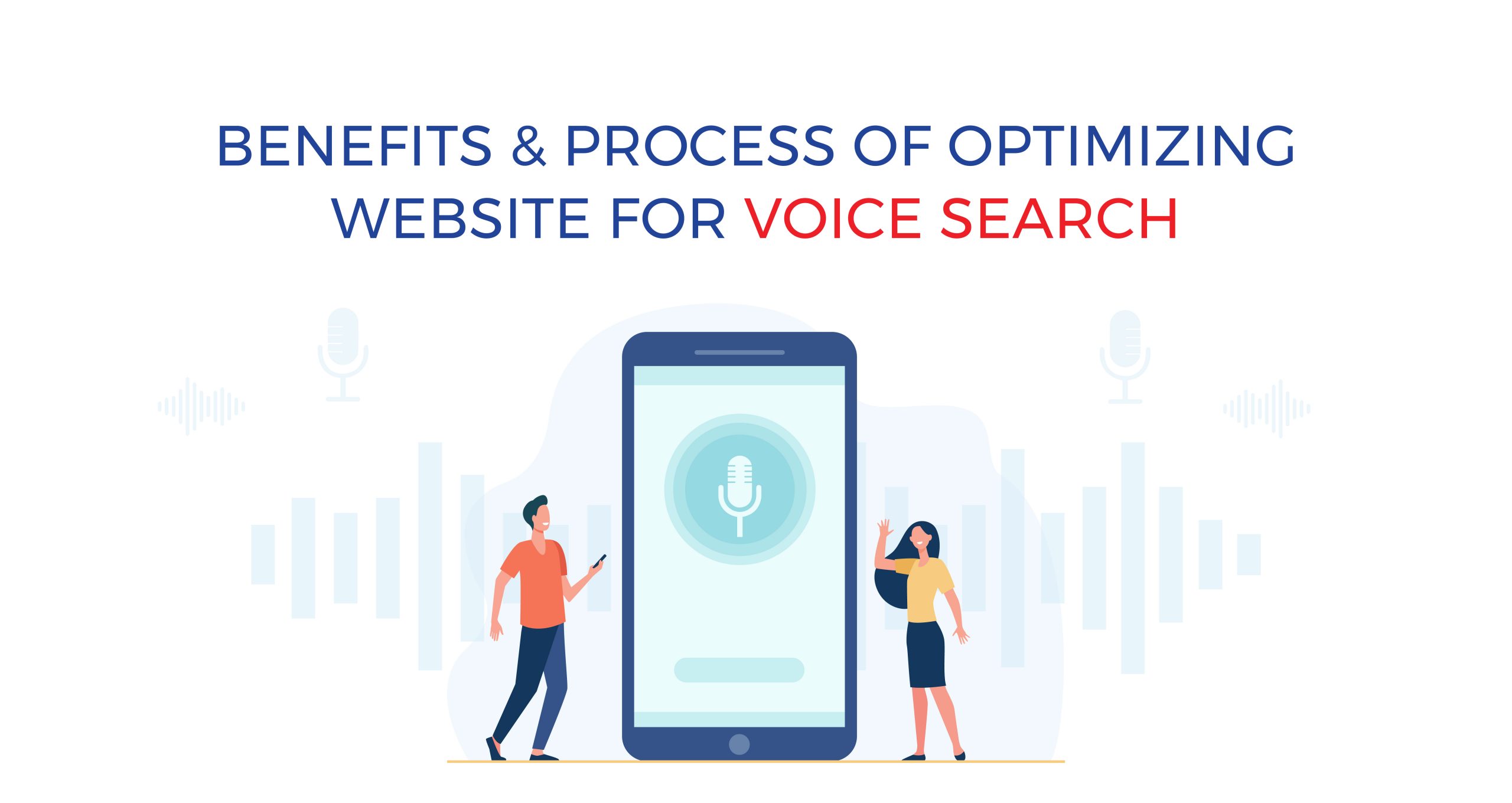 In today's fast-paced world, multitasking without the option of voice search can hinder information discovery. That's why 'Optimizing Website For Voice Search' is crucial. Market reports predict that by 2023, over 71% of respondents will prefer voice assistants over typing queries. Embracing voice search optimization ensures better accessibility and enhanced user experience, meeting the evolving demands of tech-savvy users. Stay ahead of the curve and empower your audience with voice-enabled interactions. Contact Versatile Mobitech today if your company wants to deploy a mobile app.
It is a search technology that is rapidly developing, and through voice search, you can explore anything online with the use of your voice commands.
The use of this technology has taken colossal momentum at existing though it has been around for quite sooner or later. Most people have a smartphone these days, and people are now more informed about how to do searches online with the popularity of android app development.
Optimizing for voice search can be a big step for businesses to become strong contenders in the competitive world.
This means it is for this reason for every business whether small or big, to optimize their websites as well as content to this developing technology. Versatile MobiTech leverages the best UI UX designing software in Hyderabad to make your website compliant with voice search.
How to go about Voice Search Optimization?
The results of written and spoken searches will differ, which implies that optimising websites for voice search may not be the same as optimising for conventional search. Since mobile voice search users receive only one top result, they affectionately dub it 'position zero,' and everyone loves it.
Thus very soon, ranking number one or securing position zero will become the main goal for every business owner. It is because the potential customers or millennials  may not be able to see your website even if you are third or fourth in the SERP with the conventional search. Versatile MobiTech deploys UX applications to make designing voice search-enabled websites easy.
Make a Suitable Plan of Action
Since people are in favor of using voice search more and more, you need to optimize your business website for current and future voice search requirements. You need to develop a suitable plan for this, and the first step of this plan is to analyze the keywords.
Analysis of the keywords should be for those that are related to your business, your existing website, and your future voice search requirements. You may need to plan for creating a new sort of content for voice search if necessary.
List your Website Online

For a local business, listing your business in online business directories is a good idea. Smartphones execute voice searches through voice assistants like Google Assistance for Android OS and Siri for Apple smartphones.
Unlike text-based search results, voice assistants are unable to display search results for local businesses. To get mobile app development, rely on Versatile MobiTech.
The voice assistant will prioritize listing online businesses first. By listing your website in the online business directories, you will benefit from increased visibility and exposure. As the top UX and UI Company in Hyderabad, Versatile MobiTech will allow you to enable voice search on your website.
Optimize the Page Loading Time

The most critical element for a good search ranking is a website's page loading speed. As digital content, including voice search, gains prominence, page loading time directly impacts search engine results. Enhance your web platform by 'Optimizing Website For Voice Search' with a skilled website UI designer from Versatile MobiTech to ensure compliance and improved search performance. Boost your online presence and user experience today..
Those websites, with the help of CMS development services, will always have a faster page loading speed that has content that can be easily processed and also is supported by a highly efficient web hosting server. Even if you are well-known online, if your website loads slowly, visitors will quickly abandon your site.
Create More Local Content

In voice searches, users seek relevant information and material. Creating content that meets the needs of locals will generate a more significant response in voice search.
Since the voice search technology is concerned with one website for giving results to query, you should ensure that the voice assistant gets all information quickly. Hire the best UX and UI Company in Hyderabad, Versatile MobiTech, to optimize your website.
To ensure that your website or app is mobile-friendly, speedy, and secure, you must pay close attention to all of the minor details. Because voice search has become such a popular trend, you'll need to adjust your techniques to keep up with it.
Feel free to get in touch with us:
Email: [email protected]
Visit our website: https://www.versatilemobitech.com/
Like us on Facebook: https://www.facebook.com/versatilemobitech
Subscribe
Subscribe to our blog and never miss our latest updates