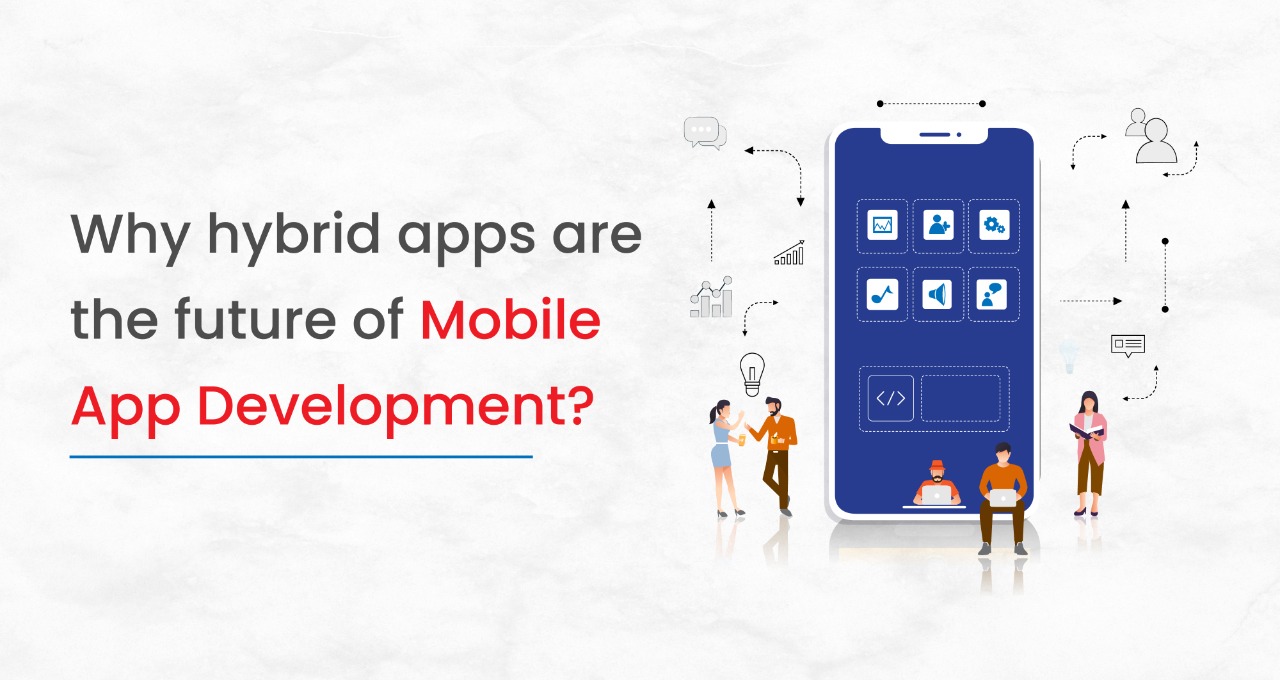 In this age of mobile applications, a large number of organizations are prioritizing hybrid app development. As the top designing UX Company in Hyderabad, Versatile MobiTech can build hybrid apps for smart TVs, desktops, and various types of devices. However, the most popular target devices of hybrid application development are smartphones. A smartphone with dozens of installed applications has become the core symbol of this digital era.
In case you don't know, hybrid application development is the creation of an app that runs on a wide variety of devices.
If you are a modern-day brand, you should develop mobile apps to stay relevant. Usually, there are two main approaches to developing applications. They are hybrid application development and cross-platform app development.
In hybrid development, the apps are built by the UI and UX designing company in Hyderabad specifically to comply with the requirements of various OS platforms. Users download the apps straight from the app store to the mobile device. They are commonly launched without any external assistance from other tools.
Apps store data in the device's memory or a cloud service. With these things in mind, let's take a glance at the various aspects of hybrid application development.
An Overview of Hybrid Application Development
The term hybrid app development refers to the creation of an app by the UX and UI Company in Hyderabad that can operate exclusively on various platforms. In most cases, hybrid apps are developed with tools that are particular to several platforms. For instance, you can create a hybrid Android application with Ionic, Flutter, xamarin, or phonegap.
As hybrid apps run on a plethora of platforms, they offer superior performance when compared to cross-platform apps. Apps also boast of exceptional user experience. But at the same time, developing apps are costly.
In simple words, you have to develop the same apps for Google and iOS to stay relevant in this competitive market. This apps are ideal for those brands that have a large brand following. Here are some integral aspects of hybrid apps which you should know.
To create a hybrid App that runs on both iOS and Android platforms, you can grab the knowledge of flutter and react native which are more in demand. There are other various technologies such as ionic, xamarin, and phonegap. But with latest updations you can use the latest technologies for development.
To create apps for iOS platform, you need Swift or Objective-C. Moreover, you will also need environments like AppCode or XCode.
To develop apps for the Windows OS, the reputed Google UX design company Hyderabad relies on languages like C++ or C#. It would be best if you had a Microsoft Visual Studio environment along with Windows Phone SDK.
In the case of Android apps, you should rely on languages like Kotlin or C++. It would be best if you used environments like Android Studio or Eclipse. You will also require Android SDK to make the overall development process successful.
Always remember that a hybrid Android app will not operate on an iOS platform and vice-versa.
Hybrid Apps are More Secure
While a majority of hybrid apps rely on system security, this apps boast several layers of OS security. In simple words, hybrid apps are quite difficult to misuse. Hybrid app development services are gaining steady popularity in this era of smartphones. This is because this apps are more functional and secure when compared to hybrid and cross-platform apps. 
Furthermore, the hybrid apps created by a UI & UX developer in Hyderabad don't rely on any third-party system. Before opting for hybrid app development services, you should know that they have a long development time. However, with lengthy launch cycles, you can always expect reliable and more secure software.
Hybrid Apps have the Best Performance
In hybrid application development, the app is developed and optimized for all the OS platforms. That's why the app depicts a high level of performance. They are popular for being fast and responsive as they are built for a specific platform.
Developers compile the hybrid apps with the help of core programming language and APIs. Furthermore, the device stores the app allowing the software to use the processing speed of the device. The load time of this App is reasonably faster when compared to other apps.
Interactive and Intuitive
When the context is about intuitiveness and interactivity, hybrid apps are always your best option. They inherit the device's OS, making them look like an integrated part of the device. If you are developing this apps, there is no need to worry about their user interface.
Hybrid app developers strictly adhere to guidelines that align the user experience with the OS. In simple words, the flow and operation of the app are much smoother and more natural. In the case of hybrid apps, the overall engagement of the users is always high. Hybrid App Development uses codes that are relevant to that specific platform. Usually, developers take a long time to develop them. However, they are more secure.
Easily integrates with Third-Party Apps
One of the key highlights of hybrid apps is their ability to integrate with third-party apps. Moreover, the hybrid apps developed by Versatile MobiTech ensure that users don't face any type of issue. This is because the interface of the hybrid apps seamlessly sync with the device's OS. In other words, developing a hybrid app with Versatile MobiTech is useful for overall business success.
Easy Maintenance
Companies are usually on the lookout for apps that would provide them with the required uptime and fewer maintenance issues. If you are looking for an app with fewer maintenance issues, opt for hybrid apps.
Hybrid apps developed by Versatile MobiTech allow you to stay relevant in the business domain. Moreover, even if your customers change their device, the hybrid app will function properly even on new devices. Hence, it is always a great idea to create hybrid apps for your business. You can now capture new markets with the help of hybrid apps.Versatile MobiTech is the best application development agency for hybrid apps. The company possesses dedicated hybrid app developers who can build apps for various industry domains.  They are also the top designing UX Company in Hyderabad.
Feel free to get in touch with us:
Email: [email protected]
Visit our website: https://www.versatilemobitech.com/
Like us on Facebook: https://www.facebook.com/versatilemobitech
Subscribe
Subscribe to our blog and never miss our latest updates