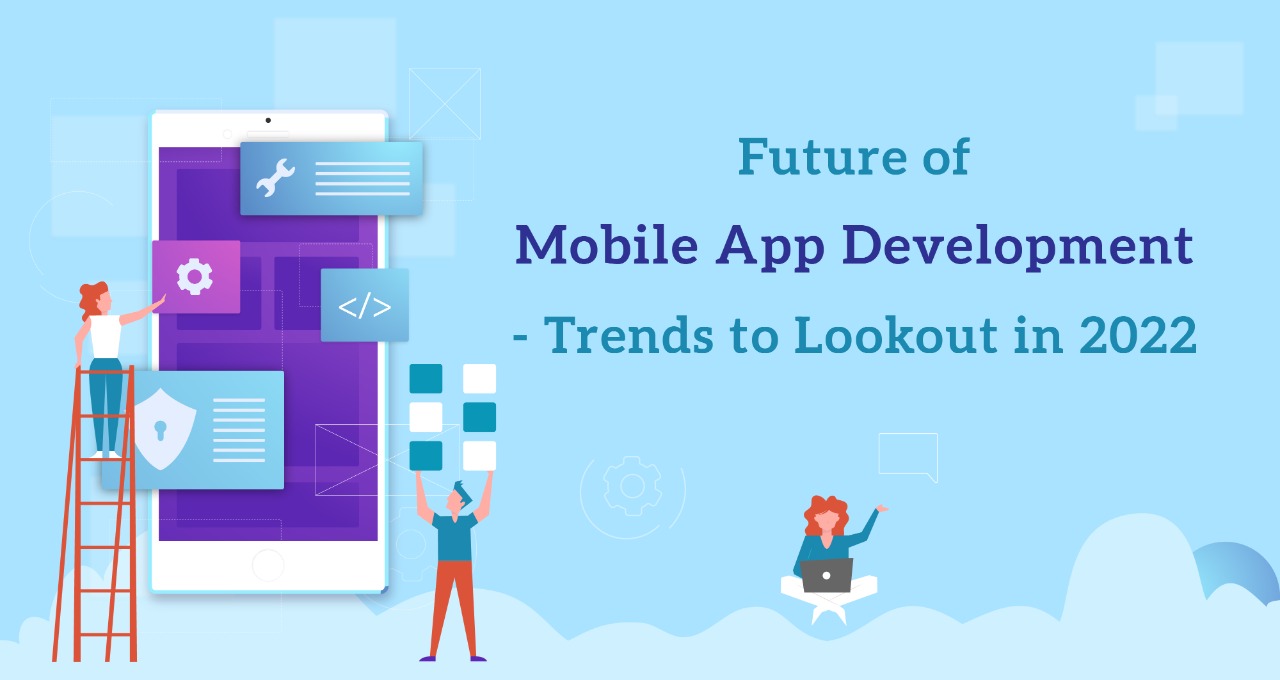 The alterations in mobile app design are going through a revolution, shaping the Future of Mobile App Development. With the start of the New Year, businesses worldwide are investing in apps to provide the best services to their users. Moreover, with the impact of the COVID-19 pandemic, people are relying on mobile apps more than ever.
Versatile MobiTech is a professional and full-service UI and UX designing Company in Hyderabad that can make your apps functional. With Versatile MobiTech, you can now design futuristic apps which will have greater feasibility in the current market. One of the key highlights of Versatile MobiTech is its ability to comply with the latest app development trends.
Here are the top app development trends you should know in 2022.
Increased Customization
Personalization is pretty crucial in increasing the user experience of a particular app. As the top UX and UI Company in Hyderabad, Versatile MobiTech will help you build a customized app.
With proper customizations, you can offer users highly targeted messages based on their preferences, usage behavior, etc. Nowadays, it is simple to offer a tailored experience for the users of mobile apps. Developers rely on A/B testing to provide relevant customizations imperative for the success of the mobile app.
Use of Push Notifications
Notifications are an integral feature of any mobile app. They allow you to provide messages to people who have the app installed on their devices. In 2022, businesses are likely to leverage push notifications greatly to provide curated messages to their users.
The ability to deliver notifications is one of the main reasons why many brands develop apps exclusively. As a brand, you can consult Google UX design company Hyderabad to get the best app development services.
Integration of AI and ML
You will hardly find anyone who hasn't heard of AI and ML. Both artificial intelligence and machine learning are transforming the way apps are developed. Even smartphones used by us are heavily reliant on AI. For instance, the integration of chatbots in various apps is pretty common nowadays.
These chatbots are powered by AI and enhance customer service greatly. Brands can boost their overall engagement by deploying AI-based chatbots in the apps. Being the best app development agency, Versatile MobiTech leverages Google UX design to make your apps functional and popular.
By deploying AI in eCommerce apps, the brands can boost their bottom line. Moreover, with AI and ML, brands will get better quality insights. Hence, deploying AI and ML can be pretty beneficial for brands of all types.
The Advent of 5G Network
Apart from enriched app development frameworks, the internet connection is getting better with each passing year. Gone are those days when you have to load an app on 2G network. We are already witnessing the capabilities of the 5G network. Some of the perks of the 5G network are as follows:
Speedy internet
Develops solid and secure connections
Faster transfer of data
Ensures the overall accessibility
You can rely on Versatile MobiTech, the top UI & UX developer in Hyderabad for the creation of functional apps that can run on the 5G network.
Rise of Mobile Wallets
During the global pandemic, digital payment options grew in popularity. To comply with social distancing rules, people started using digital cash transfers. Based on this trend, many app development companies released their own digital wallets.
Nowadays, digital wallets are pretty popular among various individuals. It is common for shopping and lifestyle apps to have integration with digital wallets. Hence, you should develop an app that supports digital wallets. The best app developing company in form of Versatile MobiTech will help you integrate digital wallets into the app to increase its relevancy.
The Internet of Things (IoT) will grow at a Great Pace
Deploying cloud-based technologies brought a transformation in mobile app development, but to stay ahead in the competitive race and shape the Future of Mobile App Development, developers must now leverage IoT—an advanced technology facilitating interaction between people and collecting insightful data.
Note that IoT is one of the most popular trends in app development these days. Even a large majority of technology and retail giants are implementing IoT-based app development practices to streamline their brand's user experience.
So as you can see, there are various types of trends reshaping the app development niche. By opting for the top agency for UI UX designing software in Hyderabad, you can develop functional apps.
A popular company like Versatile MobiTech always leverages the right and latest trends to create the best apps for your business. If you want to increase your brand's overall engagement rate, contact Versatile MobiTech today! They comprise an expert team of app developers and UX designers who will craft the best application for your business. 
Feel free to get in touch with us:
Email: [email protected]
Visit our website: https://www.versatilemobitech.com/
Like us on Facebook: https://www.facebook.com/versatilemobitech
Subscribe
Subscribe to our blog and never miss our latest updates