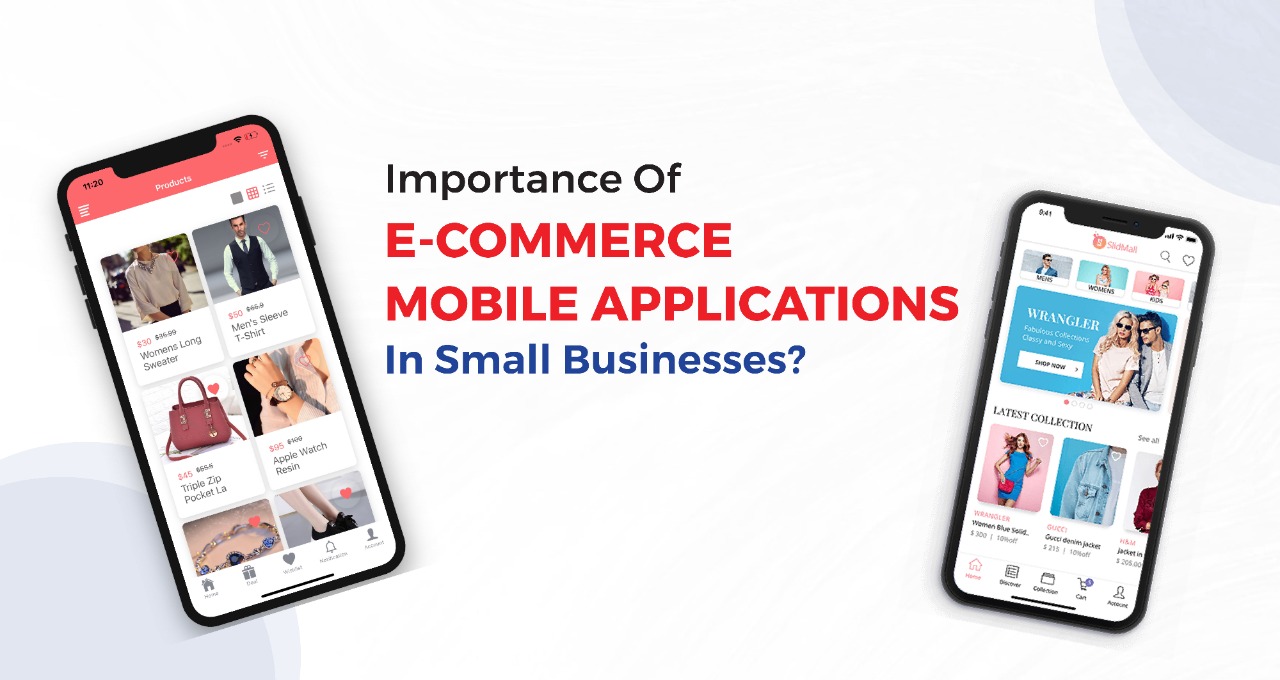 E-commerce mobile applications have become ubiquitous in our lives, experiencing dramatic growth. Nowadays, nearly everything has a mobile version, and the eCommerce sector is no exception. The mobile revolution has transformed customer engagement for company owners and merchants, eliminating the need for billboards and paper ads. Instead, merchants utilize apps to effectively reach a broader audience and explore new opportunities for global client interactions.
By the end of 2022, analysts predict that the number of smartphone users worldwide will reach 6.648 billion, accounting for 83.40% of the total population. There are now twice as many app development businesses as there were a year ago, as more prospective customers use smartphones. 
E-commerce mobile applications practices are always changing and growing. So, if you are a startup business owner looking to gain a lot from these developments, it would be a good idea to work with an app development firm such as Versatile Mobitech that will provide the most reputable and quite well applications. This article goes into great detail on the advantages of eCommerce mobile apps and the price of developing one for a small venture.
Applications utilize mobile features
Mobile apps enable retailers to provide clients with sophisticated, unmatched services, leveraging technologies like Bluetooth, GPS, the camera, and more to evaluate various highly personalized services and information. For instance, scanning QR codes and barcodes using a mobile device's internal camera makes it simple for consumers to access digital money.
Dedicated and efficient client service
Mobile applications developers often create them for just a few services, unlike websites that offer a variety of services. Mobile applications are therefore more effective at providing clients with filtered and pertinent information. The majority of mobile applications are user-friendly and provide users with a more simplified experience than mobile websites or desktop equivalents.
Quicker loading and simpler navigation
Mobile apps are quick and responsive and simple to use.
Therefore, the eCommerce sector widely favors them. Users don't need to go through the tiresome procedure of accessing the browser, entering the URL, and patiently waiting for the website to load. The app icon is simpler to click. What if the website is not mobile-responsive, in addition? Such a webpage might be quite difficult to open with a mobile browser. Consequently, utilizing mobile applications for navigation is always simple. Versatile Mobitech's expertise develops a simpler and more understandable App keeping customers easy accessibility on priority.
E-Commerce industries are vastly transforming through mobile applications. Mobile applications are user-friendly and, when combined with current and emerging trends, may produce some of the finest consumer experiences. Let's see how they do.
Voice assistants and AI
If you frequently use mobile apps, you probably know about voice assistants like Siri, Google, and Alexa. Businesses have used these special techniques actively to revolutionize the eCommerce industry. They have successfully provided personalization among the consumers while upgrading the customer experience via the use of smartphones and in-home gadgets, assisting with everything from searches to purchases.
AR Augmented reality
In the eCommerce sector, businesses widely employ augmented reality, and it plays a significant role. The businesses use a physical phenomenon to completely showcase their products and services to every customer, facilitating quick conversion.
Solutions based on location
Apps can make use of the mobile GPS to assist in offering clients location-based applications. When a business is surveyed throughout a nation or the world, store locators are useful instances of the same. Companies can also send alerts with an offer or a rebate to consumers who are close to a store. This will raise brand recognition among prospective customers and enhance the conversion rate.
How can you create a mobile application for your online store?
Many firms today choose to build their own mobile applications for their operations. However these amateurish mobile applications not only fall short of the optimization standards that today's tech-savvy users want, but they also hurt the company since they are ineffective. As a result, it is always advised to search for a reputable eCommerce mobile application development firm with a wealth of experience and knowledge in the field.
One such eCommerce agency that operates globally and has a wealth of knowledge in creating cutting-edge mobile applications for its prized clientele is Versatile Mobitech. By keeping up with the pace of change in technology, they guarantee the future security of their clients. Depending on your needs and budget, you may either request a mobile accelerator or a specially designed mobile application.
Conclusion
As customer behavior changes, it is becoming more and more important for firms to modify their strategies. This is a key factor in the swift shift toward mobile app development among organizations of all sizes.
Mobile applications are therefore expensive but also very valuable—but only if you do them properly! A mobile app has advantageous chances for improved client connection and targeted lead creation. Versatile Mobitech located in Hyderabad provides the most affordable App development along with future enhancements included in them. So, think about your objectives and make sure your app offers a solution.
Feel free to get in touch with us:
Email: [email protected]
Visit our website: https://www.versatilemobitech.com/
Like us on Facebook: https://www.facebook.com/versatilemobitech
Subscribe
Subscribe to our blog and never miss our latest updates