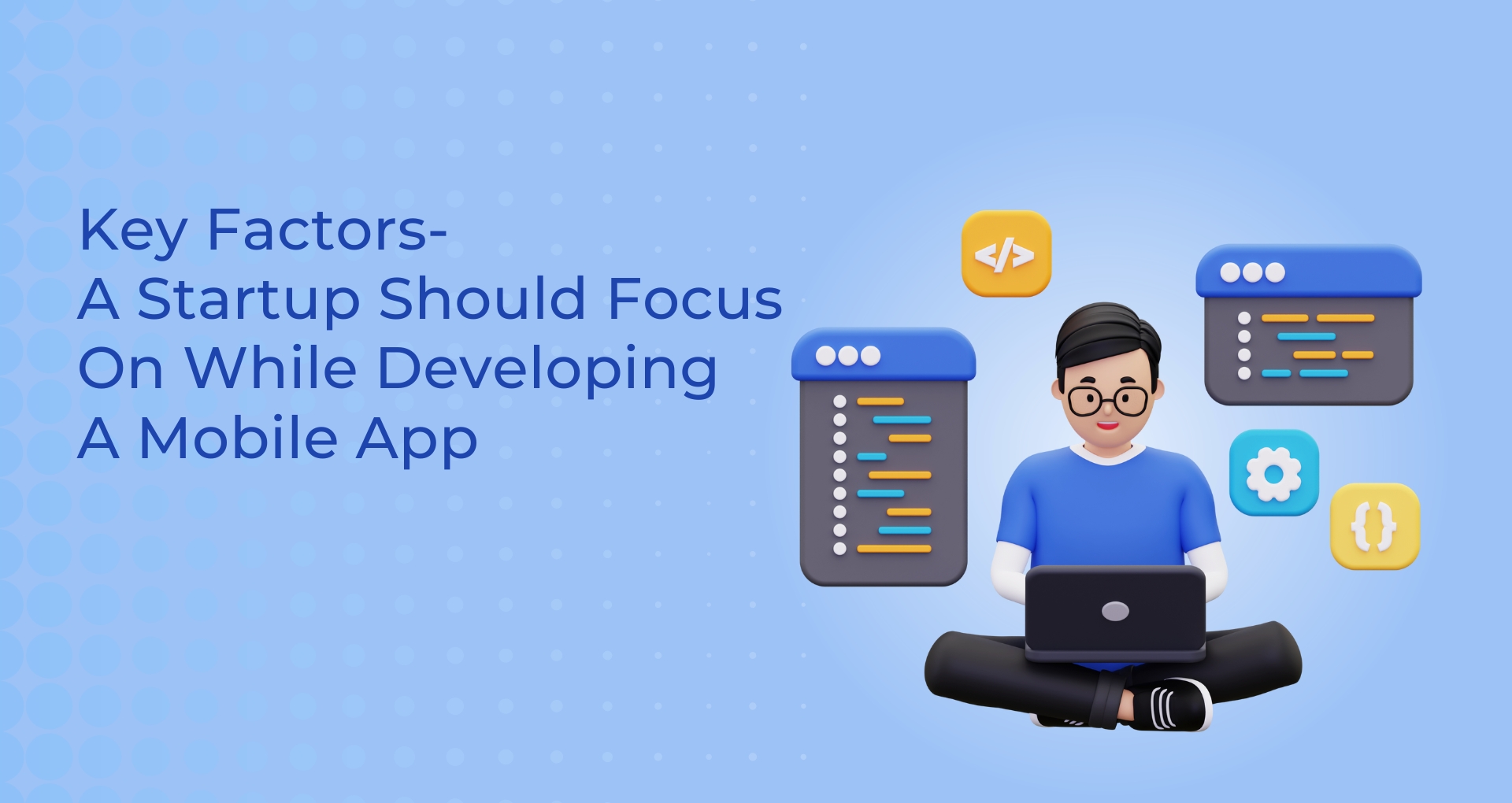 In today's business landscape, having a mobile strategy is not an option but a necessity. Success in Developing A Mobile App is vital for enterprises of all kinds. However, without proper planning, strategy, and management, many mobile applications fail within the first few months. Don't underestimate the importance of a well-executed mobile app development approach to thrive in this competitive market.
Now, if you are considering starting your own business in the very competitive world of today, it is unquestionably a terrific idea as you may solidify yourself as a successful entrepreneur. But if you want to leap into the startup swarm, you'll need a fresh concept, a trustworthy mobile app, and a capable and reliable team which Versatile Mobitech is always in service for its client.
In order to offer you a quick glimpse into the difficulties and situations that you can face in the real world, we're going to talk about the elements that a startup should concentrate on while creating a mobile application, or you might say mobile app development tips for startups.
Important Considerations for Startup Mobile App Development
Extensive Market Research
In the fast-evolving mobile app market, staying updated with current trends is crucial for success in Developing A Mobile App. A poorly designed app with impractical features will likely fail to convey its message effectively. To thrive, thorough research is essential to understand what users need and want in real-time. Versatile Mobitech provides comprehensive Market Research services to help startups align their app ideas with audience demands, ensuring their apps overcome obstacles and deliver value, thus maximizing their chances of success in the competitive app industry. Trust the expertise of Versatile Mobitech to create winning mobile applications that resonate with users and achieve business objectives.
USP (Unique Selling Point)
You will blend in with the thousands of other firms that have similar ideas if your company plan, the goods or services you offer, or the mobile application you design lack originality. To break into the market and establish yourself as one of the top brands, you need a USP.
You may offer a feature that is unique to your company, giving customers a reason to choose your mobile app over competing ones of a similar nature. While building your application, put more emphasis on adding features that the user will find useful.
Apt Platform Selection
Consider for a moment whether Android or iOS is the ideal platform for your mobile application. When choosing a platform, there are several factors to take into account, including audience appeal, market share, income, and which OS works best for your company.
If you want to create a mobile application for both platforms, research both, play with the figures, and then choose the one that best meets your needs.
Brand Identity
Your startup's brand identification should be your primary concern when deciding to have a mobile application created for it. Creating a digital brand identity and keeping it consistent throughout the mobile application is crucial.
Nearly all of your mobile application's functionality, UI/UX design, and layout should mirror your brand. Therefore, be sure that your specification focuses on how you want to present your brand or business digitally to the mobile application development firm or any staff producing your mobile application.
User-centric Design
Your mobile application's flawless design is what makes it stand out from the sea of other, identical applications and offers you the advantage. The goal of UI/UX is to communicate with the target audiences, but the main goal is to offer easy-to-use functionality that users may enjoy.
Your mobile application's design must be user-friendly, distinctive, and, most importantly, appropriate for your company in order to preserve the integrity of your brand. You must implement both your chosen design and the guidelines outlined by Apple's Human Interface Guidelines and Google Material Design.
Robust Marketing Plan
After building the mobile application you had in mind, it's time for you to start spinning your wheels and figure out exactly how you're going to advertise it so that it reaches the most number of people as rapidly as possible.
To launch the mobile app for your firm, you may pick from a variety of options, including social media campaigns and press releases. However, a plan of action is required for all of this. Make a comprehensive marketing plan before you launch your application so that it may cause a stir in the market and become viral. You can approach Versatile Mobitech for a Digital Marketing team who can create a plan for your business and boost on DIgital Platforms to be on top.
Keep Upgraded
Your startup's success depends not only on creating a solid and faultless mobile application, but also on how well you maintain it by keeping it current with the newest technology available.
To stay competitive in the market, 'Developing A Mobile App' with the latest features is essential. Falling behind is not an option, as rivals gain an edge by adopting new capabilities. Keep your app active, updated, and innovative to stay one step ahead of the competition and meet evolving user expectations. Success hinges on your ability to embrace advancements and provide an outstanding user experience.
Conclusion
Now that you have the elements and instructions for creating the finest mobile application, and startups, get ready and follow the formula to launch your company. Start outlining your ideas and choosing the technology, features, and other elements that will help your mobile application stand out from the competition. Send in your needs as soon as possible if you are a startup searching for dependable and feature-driven mobile application development, and Versatile Mobitech Team will respond to you right away.
Feel free to get in touch with us:
Email: [email protected]
Visit our website: https://www.versatilemobitech.com/
Like us on Facebook: https://www.facebook.com/versatilemobitech
Subscribe
Subscribe to our blog and never miss our latest updates