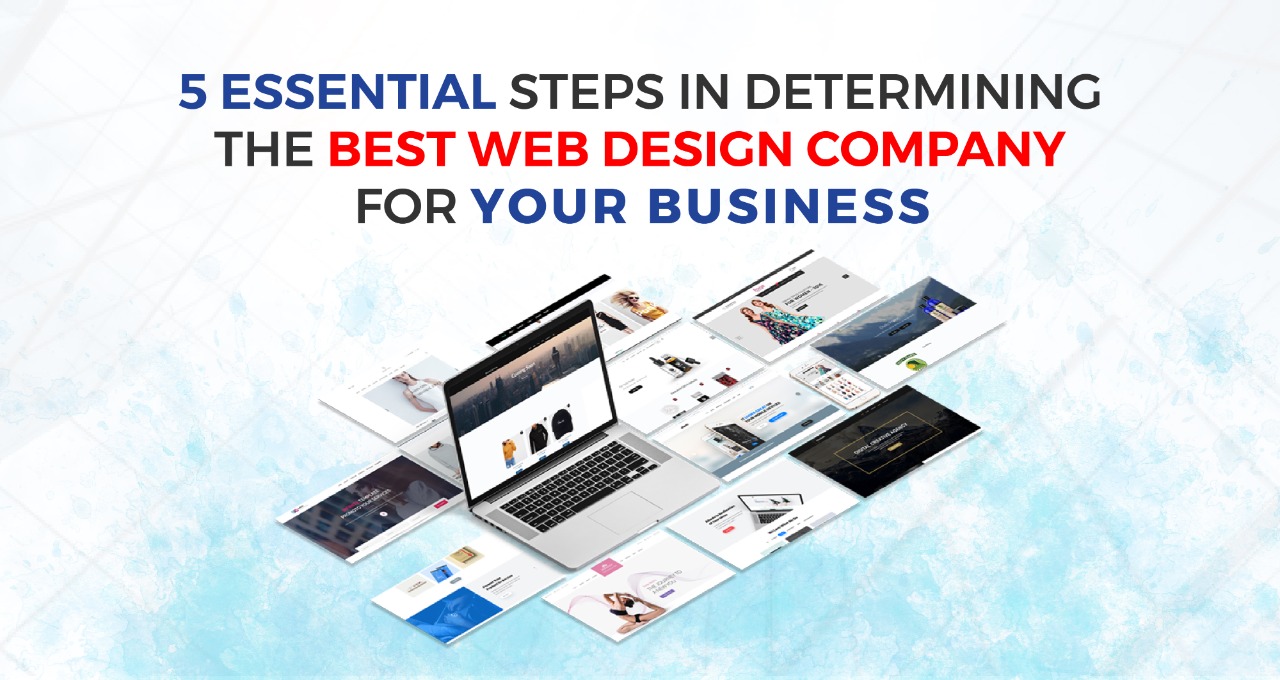 If you're looking to develop a new site or redesign an old one, choosing the Best Web Design Company becomes a crucial move as they'll be responsible for creating and growing your website, which serves as a customer's first perception of your brand and company.
1. Establish your requirements/demands
The majority of entrepreneurs believe they are not knowledgeable about web design or the benefits of having a website. That is the major justification for delegating all effort to a web design company. The darkest error you commit when contacting a website design company is this.
In general, you need to be precise with your website content. In both the offline and online channels of your organization, the company's aims and goals stay the same. Knowing that what you wish to put on the internet is eventually your duty and not someone else's is thus superior.
2. View their portfolio
Take the time to thoroughly review each agency's website as you research for the finest website design firm. The well-known and knowledgeable web design and development company provides details about their prior work. You must examine the portfolio in order to judge the caliber and variability of the work. From a nearby web designer, you may request examples of their prior work. You may get a sense of the kinds of projects the company has worked on in the past by looking at its portfolio. Additionally, you may learn if they have experience building websites for businesses like yours.
Few businesses, like Versatile Mobitech, will provide you with exactly what you need to create your internet presence successfully.
3. A brief look at their former clientele
Every trustworthy web design company will have a customer list available. To learn what to anticipate from a given agency, look at the work that they have completed for other companies. It will outline what to expect from an agency and provide you with a list of customers to get in touch with for further details.
While seeing examples of an agency's work is important, this stage also gives you the knowledge you need to get in touch with the customers of an agency and find out about their experiences. If they have positive things to say about the agency, you could rest assured that you're in excellent shape.
4. Awareness of the most recent trends in website design
Another requirement for a new website is a style that was in style a few years ago. The technology and design trends of today must be incorporated into web design. Customers are far more likely to trust a web design firm if its website is modern, maintained, and routinely checked. The most recent trends are incorporated into the websites of high-end design firms. A web designer should be knowledgeable about minimalist design, fully responsive, parallax animation, and countless other styles and features. It's crucial to maintain a balance between what's fresh and what's tried and tested. A website needs to convert visitors in addition to just looking good.
5. They ought to be tech-savvy
You want a web designer that is knowledgeable about the most recent trends and best practices for forming accessible and user-friendly websites. Whoever you hire should be knowledgeable about the most recent technological advancements and comprehend that creating a responsive web design is about more than just looking good. An agency like Versatile Mobitech knows how to create websites that turn visitors into paying customers.
Understanding user experience design, creating compelling calls to action, and what creates a structure intuitive are all part of it. Additionally, they should make sure that all of the WordPress themes, codes, plug-ins, and scripts are current and working properly.
Launch
The creation of a website is the last stage. For illustration, you may start with a website startup page that has been optimized. You might also include a landing page, a gallery page, and a testimonial page if you're starting a new company or adding more products to an existing line of merchandise. You might also display your writing, writing samples, portfolio, or any additional frequently format conversion on a personalized website. The landing page might be a call to action and have several call-to-action buttons, a straightforward design, or other features. Even widgets/plugins and web forms may be added to it. To make it look more contemporary or simplistic, use a variety of hues/colors. To demonstrate how you or your firm benefitted a person or business, you may utilize research studies or recommendations.
It might be difficult to select the best web design services provider for your project. Finding the greatest fit for your requirements from all the possibilities may seem daunting. Fortunately, by doing these actions, you will locate a specialist who is ideal for you. You must first assess your requirements and objectives.
Would you like your own website? A blog? Which kinds of services are you seeking? Additionally, you should assess the sort of money and time frame you have available. It will be much simpler to look at various possibilities and select the one that is best for you after you've decided on these factors to know how to choose a web design business!
Versatile Mobitech is the greatest alternative if you're searching for the finest design firm in all of India. We offer you a wide range of services and support you require for your company. With our decades of experience, we are prepared to respond to all of your inquiries and create the greatest significant market website by using the most recent market research programs.
Feel free to get in touch with us:
Email: [email protected]
Visit our website: https://www.versatilemobitech.com/
Like us on Facebook: https://www.facebook.com/versatilemobitech
Subscribe
Subscribe to our blog and never miss our latest updates