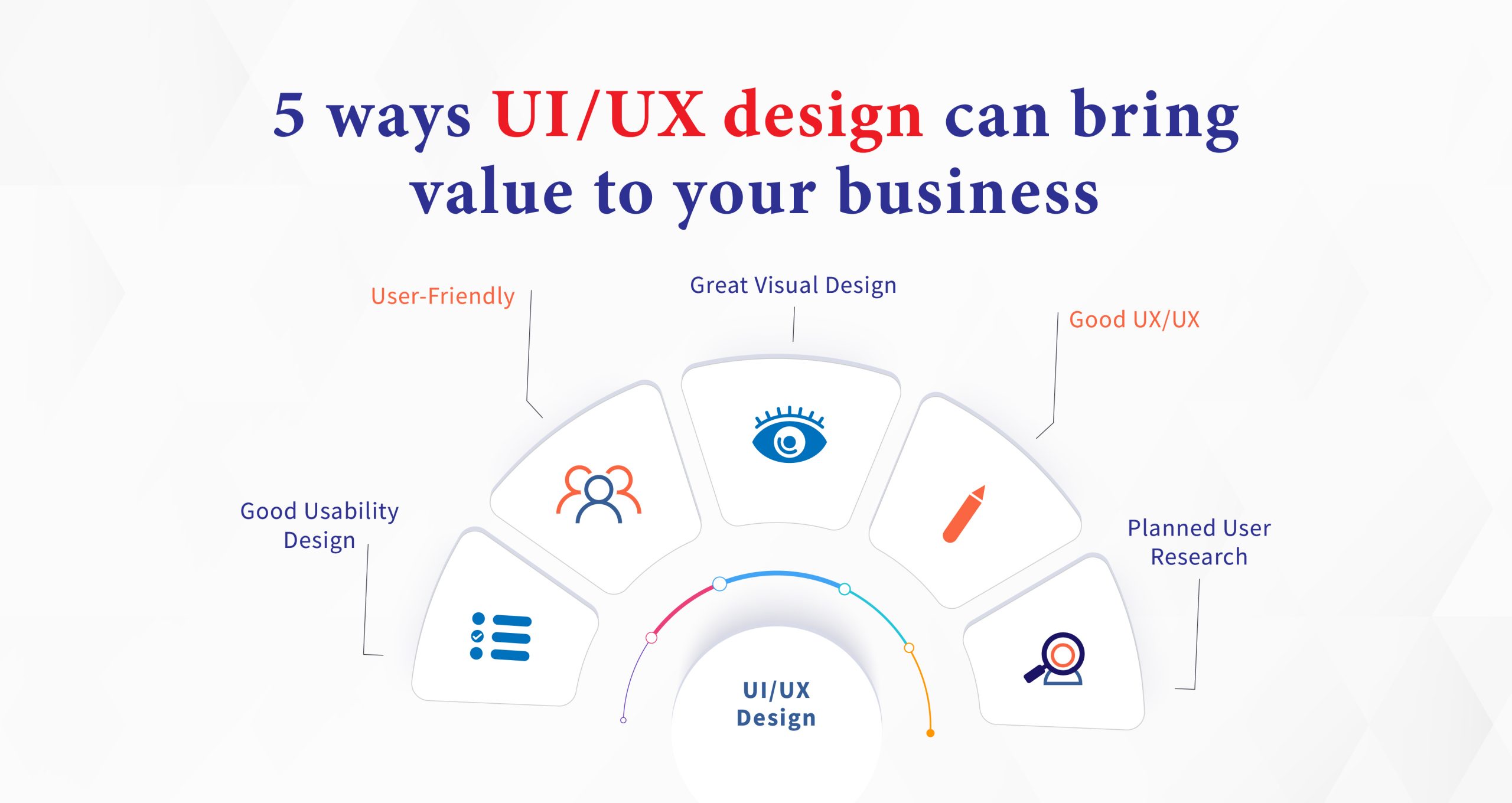 Are you sure that your organisation doesn't ignore the value of UX in daily operations? Improving the overall user experience of your business apps, websites and tools are imperative nowadays to capture the attention of your users. If you think that your business tools and platforms don't comply with the latest UX requirements, you should consult Versatile MobiTech today!
Versatile MobiTech is a full-service UI and UX designing Company in Hyderabad that can make your apps functional. In this competitive business world, your product should offer the most practical and intuitive performance to the users. This implies that every organization should invest quality time and effort in the UX designing process. So how UX designing can bring value to your business? Let's find out!
Effective UX Design Increases the Revenue of your Business
If you want to increase your organization's overall conversions and revenue, consult a UX and UI Company in Hyderabad like Versatile MobiTech. Your business will get better ROI by investing in intuitive UX design.
Nowadays, a large majority of users buy products straight from their smartphones. You have to optimize the overall UI/UX of the app to drive conversions and boost sales. Here are some questions you should ask to determine the UI/UX of the app or website.
Are the images loading properly on smartphones?
Do clashing shades make reading tough?
Do the videos play on mobile quickly?
A Google UX design company Hyderabad will look into these aspects to fine-tune the UI/UX of the app or website.
Decreases the Overall Cost of Development
Usually, you will not want to correct a mistake in your product after it has been released into the market. Moreover, the cost of correction will be pretty high which every organization should avoid.
By making UI/UX designing a core component in the developmental phase, you can minimize these expensive errors. Versatile Mobitech relies heavily on Google UX design to provide your company with functional apps and websites which your clients will love. Note that UX designers can interact with the product in minute detail to identify and rectify the errors.
Helps you Boost Brand Loyalty
Nowadays, a large number of organizations are investing in UX to stay ahead of the competitive curve. Do you know that UX designing will be an integral parameter in differentiating your brand? Companies that can deliver the best UX and UI will be on the top of the preference lists of the users. Moreover, you can achieve customer satisfaction with UX and UI design.
Being the best and most reliable UI & UX developer in Hyderabad, Versatile Mobitech will help you achieve your branding goals. Brand loyalty is one of the most important components of success nowadays.
Companies are always eagerly on the lookout to develop their brand loyalty. Moreover, you just cannot afford to lose customers on grounds of poor UX and UI design. That's why you need a dedicated UI/UX designing agency like Versatile Mobitech. They leverage the best UI UX designing software in Hyderabad to help you attract users.
Converts Lead into Permanent Clients
Nowadays, it is pretty easy to secure leads via paid ads, YouTube promotions, social media marketing, etc. But businesses usually struggle when the context is about converting these leads into full-time clients. This is exactly where proper UI and UX design will help you build your brand.
A large number of marketers find that videos can lead to higher conversions. Hence, it is important to integrate the right type of videos into your website or app to impress the audience.
Apart from conversions, UX is critical in maintaining the consistency of purchases made by the users on your platform. Optimized videos, content, and web pages can go a long way in impressing your users. You will be able to stay ahead of your competitors with the right UI and UX design.
Positive Word of Mouth Promotion
Do you know that good UI and UX designing will result in positive word-of-mouth promotion from your users' end? Note that users enjoying a positive experience are likely to tell a large majority of other people about your website or app.
On the contrary, if they encounter a negative experience, they can tell more people about the inefficacy of your app. It is common these days to rate apps and websites publicly. If your website or app's UI and UX are not streamlined, there are possibilities that you'll get negative reviews. Hence, the best and most innovative way to solve this issue is by opting for proper UI and UX design from Versatile Mobitech.
So as you can see, UI and UX designing can either make or break the reputation of your website or app. If you have a website and app with the best UI and UX, contact Versatile Mobitech. They have the skills and expertise to make any website or app user-friendly.
Feel free to get in touch with us:
Email: [email protected]
Visit our website: https://www.versatilemobitech.com/
Like us on Facebook: https://www.facebook.com/versatilemobitech
Subscribe
Subscribe to our blog and never miss our latest updates