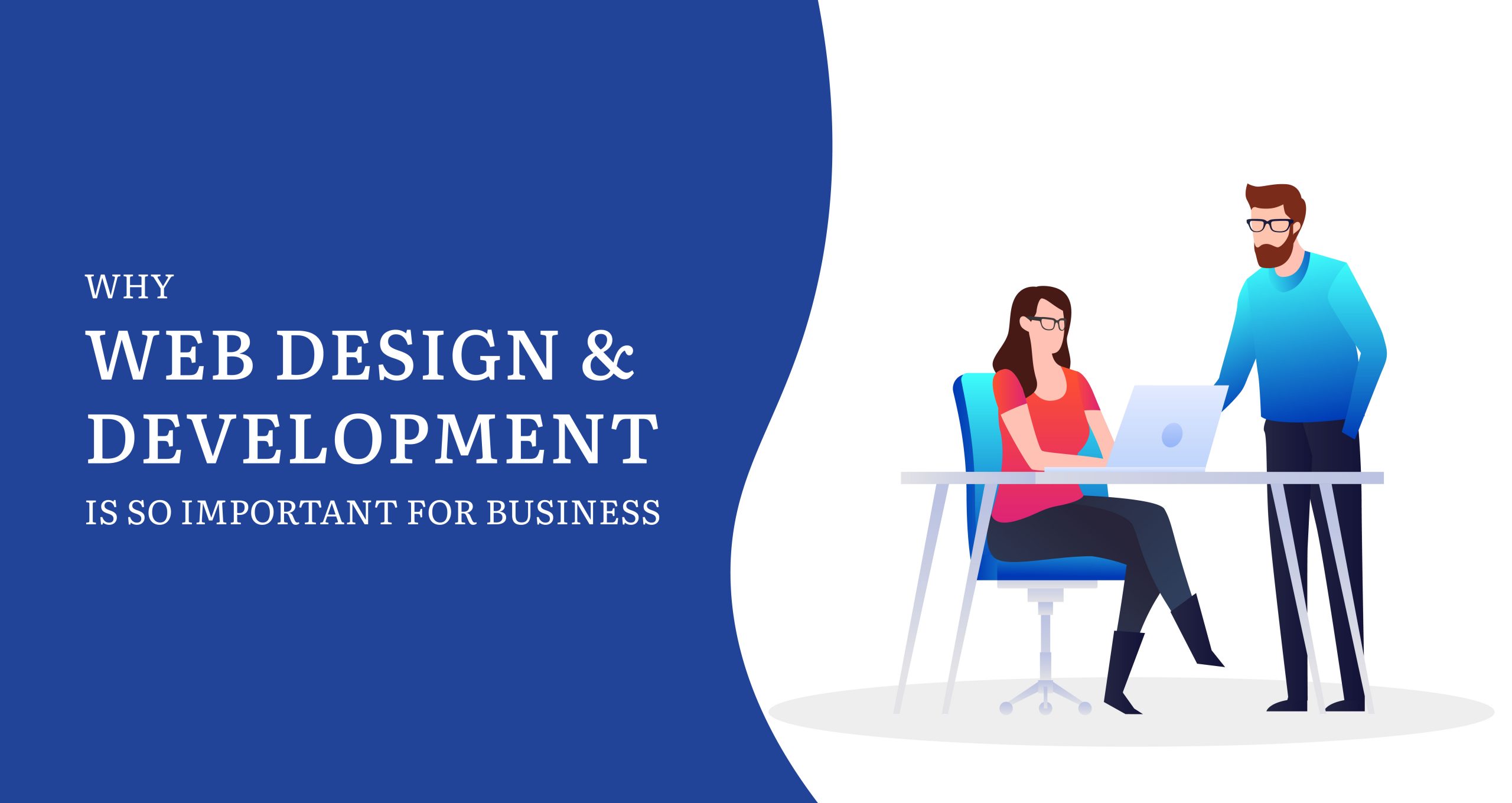 If you're aiming to enhance your online reputation in the field of Web Design & Development, there are several factors to consider. But how exactly can this benefit webmasters, and what steps can they take to leverage this opportunity? As a general rule, developing an online presence for your company or corporation continues after creating a simple website for your business or corporation.
In today's world, conducting business can be challenging without the assistance of a reliable website. This is where skilled web development services play a crucial role.
Website Design & Development
Website development encompasses the tasks involved in conceptualizing, building, and maintaining a website. While website design primarily deals with creating a website's visual elements and user interface, web development involves the technical implementation of these designs. The collaboration between web designers and web developers is crucial in combining design and functionality to create a successful website. An intuitive and user-friendly interface plays a significant role in the conversion rate of a website, ultimately leading to increased sales and profitability.
Importance of Website Design & Development
1. Website Navigation
Web design & development encompasses various aspects, including website navigation. This is crucial, particularly if your website has a lot of pages. A properly designed website typically features a clear and organized navigation bar or menu, which presents a list of its different web pages. With this feature, users can easily navigate and understand the content of your website. Modern fonts are not necessary for web design & development; instead, choose straightforward navigation that is easy to use and will encourage people to return.
2. Content and Visual Elements
In addition to font selection, web designers also consider other typographic features as integral parts of website design. These components work together to effectively communicate the intended message to the viewer. A clear and concise message that resonates with the reader has a higher chance of being retained in memory. Therefore, web design materials should be uncomplicated, allowing designers to easily incorporate them into their designs.
3. Brand Consistency
A logo typically represents your brand, distinguishing you from your competitors. To maintain consistency, the layout of your website should incorporate all the distinct features of your company's logo, as utilized in its print materials.
It is crucial that your target market can identify your company brand across all platforms. If, for example, you make minor changes to your brand and visual communication, it might cause confusion among your clients and give them the impression that something is totally off base with your firm.
4. Engagement
The layout of web pages plays a crucial role in attracting and engaging users. An exceptional layout is essential in capturing users' attention and encouraging them to interact with the content. As the initial engagement with a website is largely visual, it is important to create a visually appealing design that captures the viewer's attention. Therefore, website design and development are indispensable factors that website owners should carefully consider to ensure an optimal user experience.
In what ways does website design and development impact the profitability of businesses?
1. Cost Saving
It should be highlighted that website creation and design are affordable services. By properly organizing the material, the webmaster saves a large sum of money while building the website. The website's cost-saving feature extends to the long-term advantages it will provide for the business. The website also cuts down on the time and effort needed to meet with clients face-to-face. Web services are then used in this situation. Most significantly, by cutting these extra costs, the business will make more money.
2. E-commerce
As was already said, internet platforms and websites now offer the services and precut that merchants once offered. The firm website is another of the most important online spaces. Due to website development, a lot of retail and other sales-related goods and services have entered the online market, bringing businesses closer to their customers while allowing them to purchase at their convenience. Some of the finest examples of this are e-commerce sites like Flipkart, Amazon, and others.
3. Allowing Advertisements on the Website
Entrepreneurs and business owners are likely to have encountered various website advertisements in the course of their careers. This advertising method is effective in increasing a business's profit margin, particularly if the website attracts a significant amount of traffic and potential customers. As the website gains popularity, other organizations and businesses may reach out to inquire about advertising on the site, allowing for additional revenue streams.
In order to use the advertisement as part of their marketing and advertising campaigns, the host site may charge a fee. This process ultimately leads to the creation of a distinctive and recognizable website, which can further enhance traffic and increase public awareness of the business. By focusing on website design and development, the webmaster can effectively promote the website and drive traffic to it.
To Sum up
A significant percentage of companies in this digital era have already made the investment in building their own websites to boost client access to their products and services. With website design, business owners may create a user-friendly and warm online space that enables customers to obtain useful information whenever they want.
Thoroughly examining the value of having a website reveals several abundantly clear aspects. The first is that corporate businesses should try to create and construct a unique website by employing their own custom web development services from Versatile Mobitech. Second, it's essential to always show oneself in the best light. So, it is anticipated that the website or blog will meet or beyond the requirements.
In addition, a well-maintained website can instill confidence in clients, leading to the development of trust. When customers have faith in a business, they are more likely to use its products or services without hesitation. This increased trust can contribute to the success and prosperity of the company.
If you are seeking to achieve your desired goals for web design and development, Versatile Mobitech is an excellent solution to consider. The team at Versatile Mobitech has extensive knowledge and expertise to cater to their clients' needs and produce satisfactory results. You can collaborate with our professionals to discuss your requirements and take your business to the next level.
Feel free to get in touch with us:
Email: [email protected]
Visit our website: https://www.versatilemobitech.com/
Like us on Facebook: https://www.facebook.com/versatilemobitech
Subscribe
Subscribe to our blog and never miss our latest updates