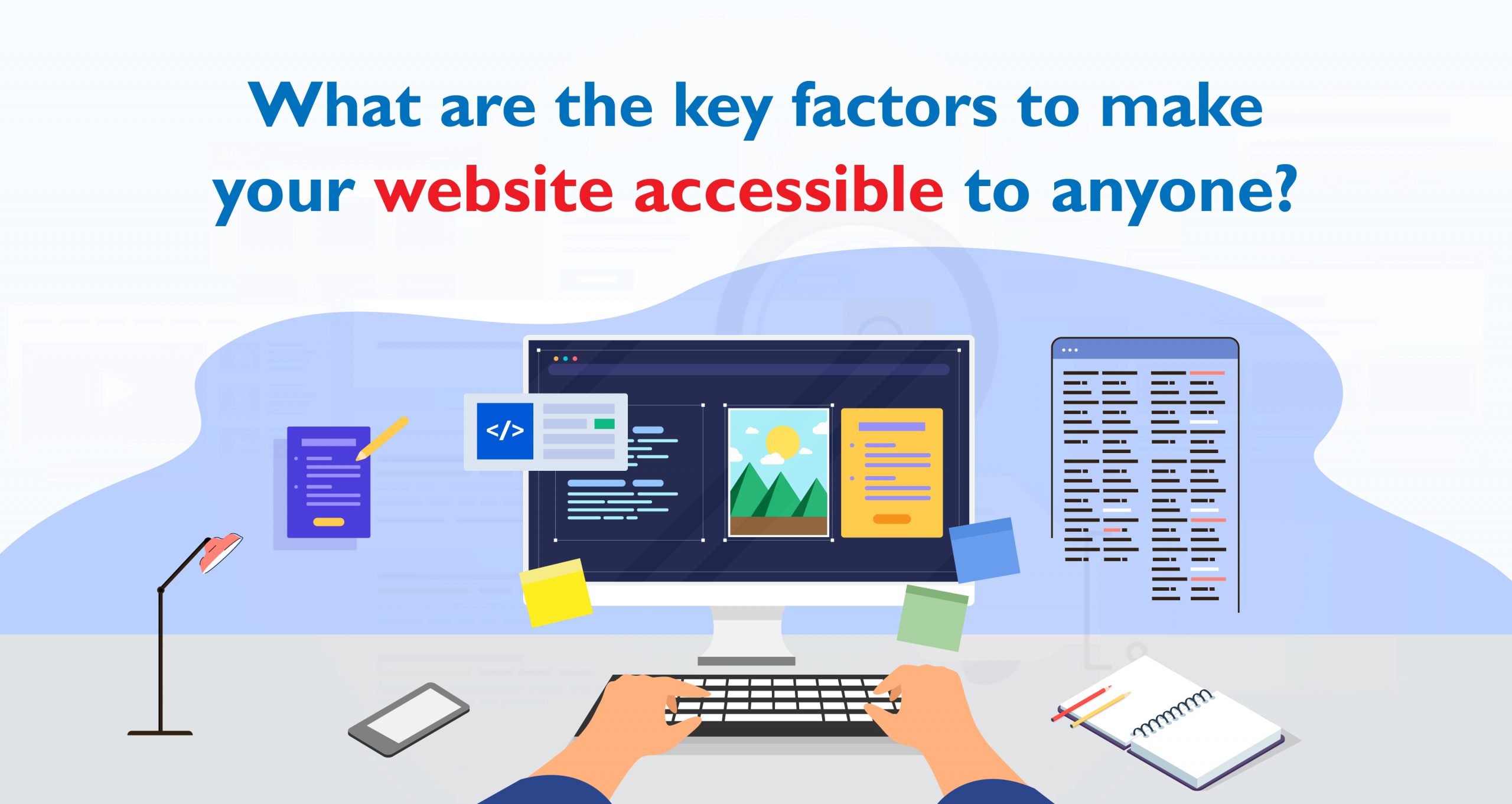 It is pretty standard for every website owner to attract as many visitors as possible. With the help of responsive website development from Versatile Mobitech, you can now convert your website into a lead magnet. Note that there are millions of users out there who rely on accessible websites to search for products.
The accessibility of your website will always determine your customers' buying decisions. Thanks to proper UI and UX design from Versatile MobiTech, you can now implement accessibility in your website.
It is imperative to understand the underlying factors which make a website inaccessible to your target audiences. With these things in mind, let's take a glance at the key factors through which you can make your website client-friendly.
Ensure that your Website is Keyboard-Friendly
As the top UI and UX designing company in Hyderabad, Versatile MobiTech will make your website keyboard friendly. For a website to be easily accessible, it should work without the use of a mouse. The simplest way to navigate using a keyboard is to use the Tab key. Hence, your objective should be to ensure that all contents on the website can be accessed with the Tab.
Leverage Semantic Markups to augment Accessibility
As the best UI & UX developer in Hyderabad, Versatile MobiTech will help you execute the semantic markups to make your website accessible. Note that the readability of the website is always a cause of major concern among users.
As a website owner, you should ensure that content flow is optimal and easy to understand. Versatile MobiTech uses HTML 5 to provide developers with every feature they need to streamline the labels of the objects.
Addition of Alt Text to Website Images
Versatile MobiTech is your one-stop solution to all digital marketing needs. As a reputed web development company, Versatile MobiTech always adds alt text to the website's images. Note that the alt text acts as the replacement for the picture if it fails to load on the devices of the users.
Nowadays, screen readers rely on alt text to analyze the picture minutely. Moreover, alt text can improve your website's overall SEO. Search engine bots will assess your website's alt texts to rank the website higher.
Select the Colors Carefully
Versatile MobiTech uses the latest UI UX designing software in Hyderabad to make your website more accessible to the users. Note that it is important to choose the colors carefully to boost your website's accessibility and user experience.
You have to ensure that the text stands out against the color of the background. Nowadays, professional web developers leverage a large number of online tools to identify and analyze color combinations.
Rely on Headers to structure your Content Carefully
Versatile MobiTech is a reputed UX and UI Company in Hyderabad and ensures that your website possesses the right elements for accessibility. Professional web developers use headers to structure your website's content carefully. By doing this, you can make the content simpler to understand.
On the other hand, structured headers will assist the screen readers to interpret your website's pages properly. In this manner, you can offer in-page navigation which will improve your website's accessibility and SEO. Developers use one H1 per page followed by subheadings. This will boost your website's popularity and rankings too.
Complying with User Expectations
A good customer-centric website allows customers to find what they need quickly as well as guides them smoothly about the search or buying journey. By understanding the various reasons people visit your site, you can make it easier for them to navigate so that they can find what they need with just a few clicks.
The functions of any website should be as intuitive as possible. It starts with a well-planned site structure, with the shortest paths between tasks.
Creating a User-Friendly Dynamic and Adaptive Website
If the user uses a laptop, tablet, or mobile phone, your website should make a flawless performance with whatever device you use. Dynamic websites are user-friendly and give a professional look, and can be updated easily.
Storytelling Content
Your content should tell a story that communicates to your customers if they become confused with the next steps in their journey. It could be a
"How-to do" video
An instructional webinar or podcast
An eBook
An infographic
Website Navigation
Your website's navigation serves two purposes:
It assists the user in identifying what they are hunting for.
It is advantageous to your search engine rankings.
Visitors respond first, followed by search engines. Be a human being. Instead of using generic "What We Do" content, use descriptive navigation. Use terms that your visitors would use, as well as words that they are looking for. It saves the user time and helps search engines gauge your relevancy.
So as you can see, there are various factors involved in making your website accessible to all users. Versatile MobiTech has been manufacturing UX applications in Hyderabad and you can contact them to make your website accessible to all users.
Feel free to get in touch with us:
Email: [email protected]
Visit our website: https://www.versatilemobitech.com/
Like us on Facebook: https://www.facebook.com/versatilemobitech
Subscribe
Subscribe to our blog and never miss our latest updates