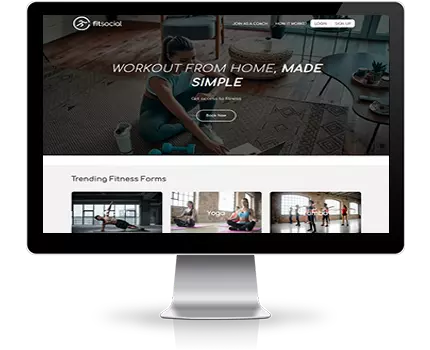 ABOUT US
We love everything that is related to fitness and our love made it all possible to create the best online fitness training center. We even adore people who are excited about fitness. Hence we provide every requisite you need for starting your fitness journey with us. Serving you with right from superlative fitness & sports trainers, live fitness training programs, pro tips to optimal customer support is what our passion is.
Last but not least, we are proud to say Fitsocial is a new luxury available at affordable costs to every fitness aspirant.
Dreaming of a super-fit world where everybody is a superhero! We have taken our step forward through our dream online fitness platform while empowering our trainers, fitness cravers, it's your turn now!