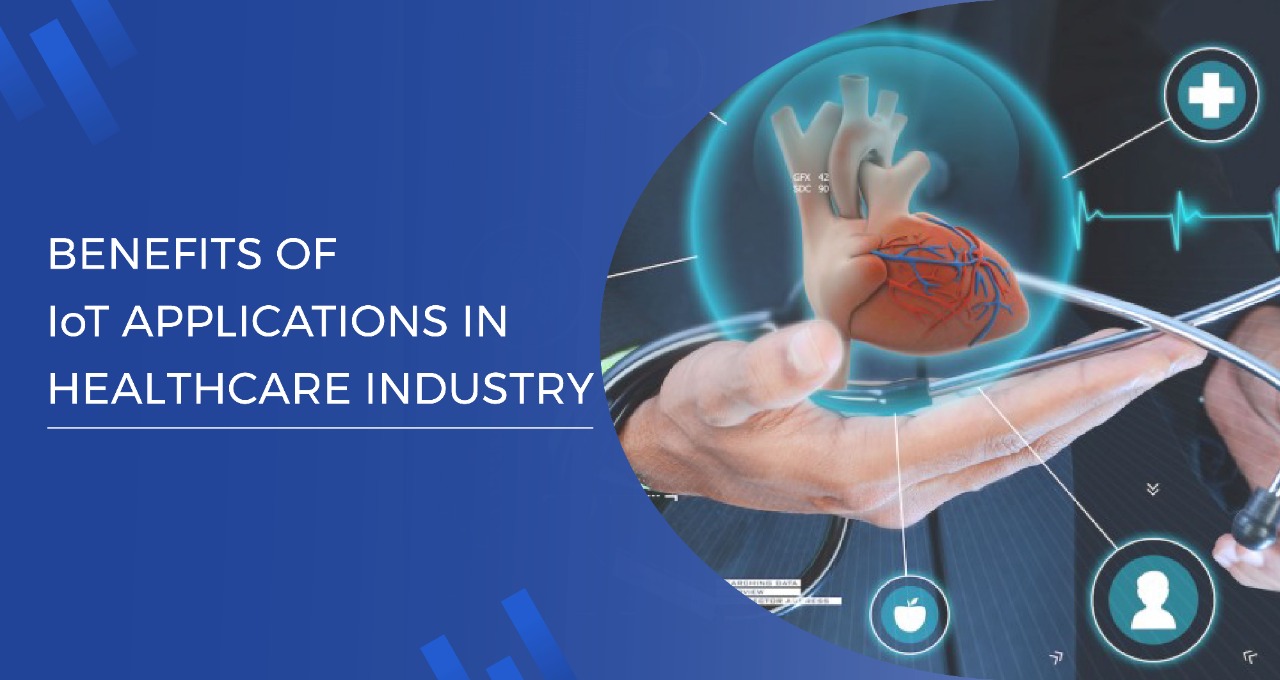 New technologies are quickly filling up the healthcare sector. Escalating healthcare difficulties, such as the growth in chronic illnesses and the aging global population, constrain hospitals, doctors, and service providers from delivering high-quality healthcare services to enhance patient outcomes.
They have come to the doors of cutting-edge technologies like the Internet of Things (IoT), artificial intelligence, machine learning, and data analytics as a result of these issues. IoT is the one that has the most caught the eye of healthcare service providers.
What does IoT mean for Healthcare?
More than 60% of healthcare companies globally implement or research IoT solutions. In the upcoming years, we anticipate a significant increase in individuals and healthcare professionals adopting IoT-connected devices for health monitoring. The Internet of Things may resolve some of the issues that have arisen in healthcare throughout the years. For example, low rates of drug compliance, a lack of instruments for treatment management, poor patient monitoring, and a professional skills gap.
Benefits of IoT Applications in the Healthcare Industry
Smartens Up Hospitals
The use of IoT in healthcare allows for continuous and precise patient health tracking. In addition to this, there are a number of other ways that IoT improves the performance of the healthcare sector. Asset management represents one of the components. Wheelchairs, oxygen concentrators, defibrillators, nebulizers, and other monitoring devices are all regularly tracked to know where they are in real time. These IoT sensors enable hospital administrators to track their real-time whereabouts in a matter of minutes.
Transparency of Insurance Claims
One of the upcoming significant things is likely to be the expanding healthcare regulations combined with IoT connection. Why? This is due to the fact that many people make up medical conditions in order to get the most out of their insurance money. It implies that the insurance company will suffer a loss. As a result, insurance firms may use the data collected through top-notch health monitoring devices for underwriting and claim procedures due to the clear validity of the IoT-driven data. Such methods would make it simple to identify fraudulent claims. The insurer will thereafter be able to locate unsuitable applicants for underwriting.
Maintains A Record Of Your Patients
These days, wearables as well as other smart sensing technology allow doctors or personal nurses to evaluate the health of their patients remotely. The IoT sensors built into this equipment let the doctors follow the patient's medical diagnostic state efficiently. It is simple to organize the patient's treatment program and to keep an eye out for those who need emergency medical attention. Many patients at a hospital are in need of various types of medical care.
IoT makes it easier to maintain an organized and hassle-free database of each patient's prior medical history, present medical needs, and potential future medical support.
Supports Medical Research
Medical research takes many years to complete, and IoT may greatly speed up this process. It is as a result of the data on medical conditions that may be utilised for statistical analysis. As a result, IoT not only reduces research time but also associated costs, making it possible for larger and more effective medical research and therapies.
Wearables are now the most popular smart gadgets in use for healthcare. However, they are not the most helpful when it comes to research labs. Modern laboratories need sophisticated monitoring equipment that can keep an eye on anything from lab temperature to CO2 leakage. The appropriate authorities are informed right away if any irregularity is found.
Creating Healthier Cities
Almost over half of the world's population lives in cities, which are remarkably diverse systems. Millions of people live happy lives, choosing modes of transportation, sitting in traffic, and bike riding through parks. The addition of weather to this already complicated mix of individual and group activity results in more intricate patterns of air quality that alter daily.
We require real-time information on all scales in order to comprehend the patterns of air quality throughout the cities and how they influence the urban population. Here, IoT systems deliver real-time data from various points around the cities, pointing towards smart city initiatives. The decision-makers for creating healthier cities will be better equipped with a higher resolution image of the air quality.
How Cost-Effectively Can IoT Healthcare Solutions Be Implemented?
IoT in healthcare ultimately aims to improve patient health, empower medical professionals, and reduce costs for everyone involved. You may create a low-cost IoT sensor network with a dependable technology partner.
Creating IoT apps for healthcare can use the foundations of cost efficiency, including reducing expenditures, clearly defining roles and functionality for sensors, and sending and receiving data only when necessary. In order to accomplish all of this, you must work with your technology partner to design an efficient IoT app development strategy and application architecture.
IoT In Your Health Sector?
In conclusion, we can say with certainty that IoT has fundamentally altered the healthcare sector. With the exception of the Internet of Things, among the most important industrial areas is healthcare. Additionally, the delivery of services and facilities in the healthcare industry has altered as a result of IoT app development.
Hire IoT developers, set up a project, and take a step towards creating the healthcare of the future if you want to take advantage of this change. There are several reputable IoT development businesses that have been offering a variety of IoT development services, but very few of them consistently meet or exceed customer expectations.
Versatile Mobitech has skilled IoT developers that are now working on several IoT-based healthcare software projects.
Feel free to get in touch with us:
Email: [email protected]
Visit our website: https://www.versatilemobitech.com/
Like us on Facebook: https://www.facebook.com/versatilemobitech
Subscribe
Subscribe to our blog and never miss our latest updates