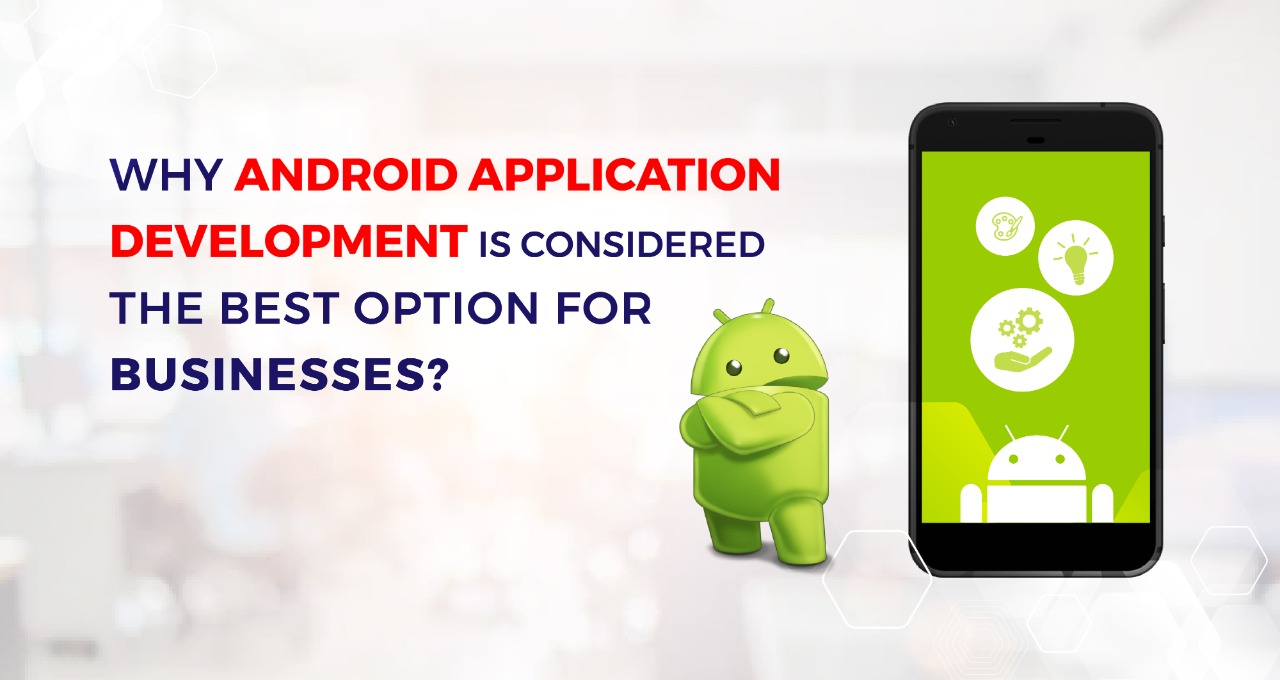 The Android operating system leads the growing mobile platform with a global market share of over 85%. Entrepreneurs are poised to get a piece of the action with the aid of customized Android app development as Google releases newer versions with marketplace segments and improved security. Over 3.3 million applications are available on Google Play, which is rapidly rising.
In other terms, the demand for Android app development services is rising rapidly. Versatile Mobitech provides business advantages that will persuade business people to choose feature-rich and adaptable Android app development.
The benefit of developing Android apps for wearables
Carrying a smartphone is only one aspect of being mobile; because of recent technical developments, wearable technology is becoming extremely popular. Wearables, a term used to describe this category of technology, are compact computer devices that may be conveniently worn on the body. Examples of this kind of technology include smart watches, shoes, rings, helmets, and wristbands. The wearable app development varies with the rapid evolution, which is the largest benefit of this type of technology, and it frees users' hands to carry out their everyday activities. Such technology has gained a lot of traction among consumers looking for hands-free devices that do more than just answer phones, including fitness aficionados.
Higher ROI on Application
The benefits of creating a mobile application for our company are numerous, ranging from improved brand positioning to increased revenue. In most cases, the ROI of building branded apps can only be calculated over the medium and long term. An app of this type will benefit clients in ways that will be evident in the way that our brand's reputation has improved and in the way that consumer purchase intent has increased. At the same time as the business enters the present period of modernity and innovation, a larger level of client loyalty will be attained. It's a useful strategy for setting one firm apart from our competitors in the market.
Easy Customization when required
Android is a flexible platform that offers simple customization decisions. All you get is a unique, engaging enterprise software with a variety of features. Android is a powerful operating framework that can accommodate both basic and complicated customizations. With this platform, your company requirements may be successfully met. Additionally, Android gives you the ability to upgrade and combine numerous tools and data management features to suit evolving needs. To take advantage of the advantages, you just need to employ Android app developers.
Dimensions of Innovation
The Android platform's widespread use throughout the world is its greatest asset. By utilizing cutting-edge techniques and technical breakthroughs, Android app developers may assist you if you wish to target a certain audience with certain cutting-edge functionalities. Versatile Mobitech delivers High-end app solutions that integrate cutting-edge technologies like AR and VR and are available at affordable prices. In a way, Android provides a lot of space for experimentation and makes new business possibilities.
Adaptive Platform
Are you aware that Android is a living system? Many well-known firms, like Samsung, produce Android devices. To stay strong in the face of intense rivalry, they continually provide new capabilities, and the Android developer community rapidly becomes accustomed to them. Android OS brought HD screens, NFC, and mobile payments. The benefit of this developing platform is also available to you when you choose an Android application.
Time to Market Time Reduction
To get an advantage over your competitors, it is critical for you to develop a business app as soon as feasible. Tools for developing Android apps may speed up the process and make it simple to incorporate desired functionality. An Android app for your business may be developed by seasoned developers in less time, and you'll benefit from a lower TTM. But there's more! The software may be readily altered if you wish to conform it to regulatory demands.
Improved Security and Simple Branding with Android Mobile App
In the most recent versions of Android, beginning with Lollipop, Google has included a number of features that are beneficial to businesses. In terms of data security, this platform still holds its own against its Apple competitor. Malware now has a hard time finding the data structure. Additionally, an automated system may inform consumers by sending them alerts on a regular basis. Also, the popularity of the Android platform makes it easy to market your product. In a manner, Android OS may benefit both your safety and your marketing efforts.
You've come to the correct location if all you need is a user-friendly business app! To help you get the most out of this ecosystem, Versatile Mobitech provides top-notch Android app development solutions. We work with you to quickly and affordably adopt a mobile strategy. Additionally, you may use this system to acquire revolutionary on-demand software to advance your customer-focused firm.
Simply let us know what you need for your project. Every part of creating your application will be taken care of by our knowledgeable advisers and committed developers.
Feel free to get in touch with us:
Email: [email protected]
Visit our website: https://www.versatilemobitech.com/
Like us on Facebook: https://www.facebook.com/versatilemobitech
Subscribe
Subscribe to our blog and never miss our latest updates